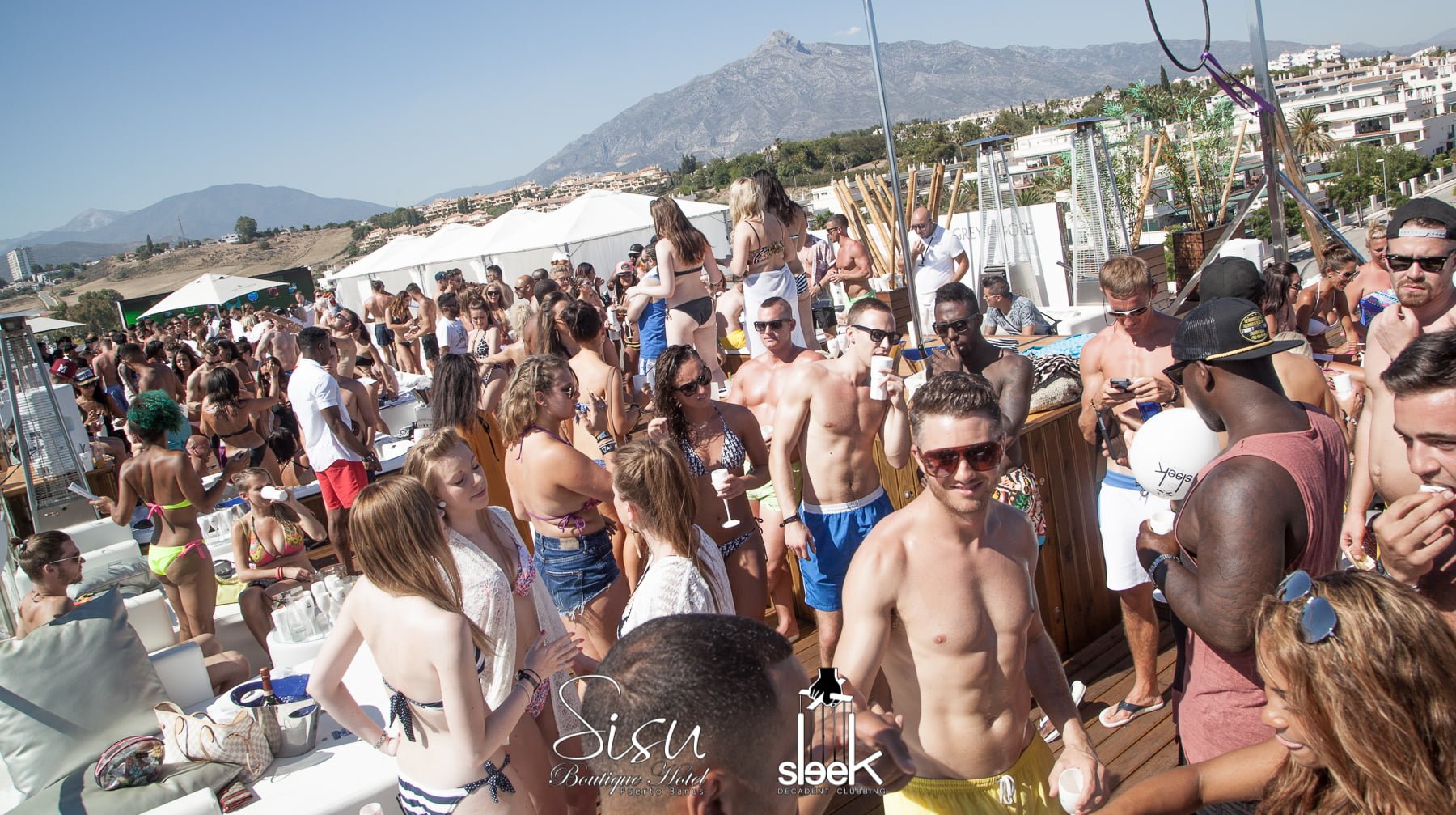 With the summer 2015 season fast approaching, Sisu is delighted to announce its program of weekly events at our variety of different areas and indeed venues in Puerto Banus, Marbella.
As with the past 5 years, our now main event on a Friday: The TFIF Pool Party returns. The first party to take in when you arrive, Champagne being Sprayed in all directions, Loud Music, VIP Beds and 100's of people partying together!
Our weekly program also features the all new Saturday Rooftop Party on our 4th Floor Rooftop Terrace. From sun loungers, to Champagne to extreme partying in the Hot Marbella Sun this event is a must during your stay here.
Also on Tuesday's the "Staff Go Mad" pool party guarantees you a good midweek blowout. Drink deals, good food and the locals of Marbella converging on Sisu to party the day away.
Remember Sisu's pool area and rooftop are open 7 days a week. Our weekly lineup starts in April thru to the end of September.
Weekly Lineup
Tuesday: Staff Go Mad (Afterparty at Cavalli Club)
Friday: TFIF Pool Party (Afterparty at Cavalli Club)
Saturday: Rooftop Party (Afterparty at Cavalli Club)
*Also keep an eye on our Bank Holiday and Champagne Spray Weekend events post.